Sorry for French people but now this blog will be a FULL English blog. You always can translate it on Altavista or Wanadoo or else).
!!! Today A Special AKB48 Media Article !!!
°~°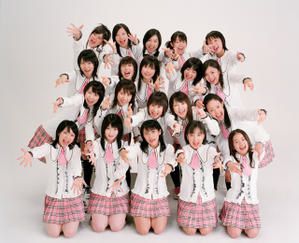 Sakura no Hanabira Tachi
One of the best song of this group. The chorus is BEAUTIFUL. The chorus is my favorite part of the song. This is the most calm song.
The PV is quite banal. A making of for the PV.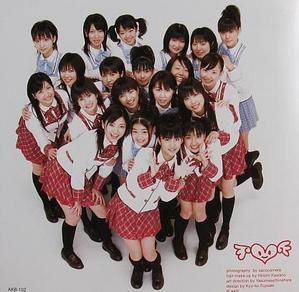 Skirt Hirari
It's been my favorite song for a long time. Now it is not anymore. I like how they choose 7 girls. I want this type of single more often (with whole group's single too). I love Mai's voice and the tall gil's one (forgot her name).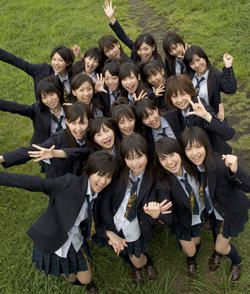 Aitakatta
I LOVE their new song ! This time, Team A & Team K were mixed. We can discover new girls (the one with pigtails from Team K is really cute).
I love the chorus as usual.
The PV has a short story. Mai must meet a friend at the station but when she arrive with an other friend, the train is going. Finnaly the 1st friend arrive on a bike.
°~°~°~°~°
I ordered Skirt Hirari and I want to order their other single (exept if an album will be release soon).
What do you think about them ? If you do not know them, don't think that their music are like Morning Musume or Berryz Koubou. They 're like a choral. That's very pretty to hear (I do not say that Momusu are not good at singing but they have different style).
°~°~°~°~°~°~°~°~°~°~°~°~°~°~°~°~°~°~°~°~°
°~Kikimasu~° Sakura no Hanabira Tachi - AKB48
°~Free Talk~°GREAT GRETA IS SO ECCHI !!!!