Tsunku and his 2007 Asian Morning Musume
WTH when I read JPM yesterday !!! MM have 2 CHINESE new members !! WOOOW What a sudden & weird news !!! But let's introduce them beofre commenting :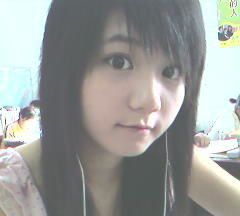 Junjun
Real name: Li Chun
DOB: 1988.2.11 (19)
Birthplace: China, Hunan Province
Height: 168cm
Musical Background: 2 yrs of Piano
Interest: Singing and acting
Language: Beginner's English
Favourite artist: LIN JUN JIE, CYNDI WANG
Experience: 2006 Super Girl Audition, Changsha Area, best 50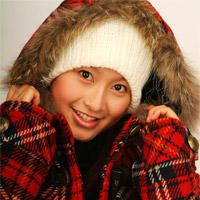 Linlin
Real name: Qian Lin
DOB: 1991.3.11 (16)
Birthplace: China, Hangzhou
Height: 153cm
Abilities: Hosting, acting, Monomane, singing, dancing, piano, guitar, swimming
Experience: Was scouted by a local television station when she was primary 2 and have since then been appearing in drama and hosting shows.
"At the same time as the 8th gen auditions in Japan, there was another audition in Beijing, China. The result of that was Linlin. Junjun was recommended to Tsunku by a friend and joined the H!P eggs. After seeing her perform at concerts, he was impressed by her abilities. Tsunku says that these two will be key for their planned expansion into Asia for their 10th anniversary year.


Junjun and Linlin will be considered part of 8th Gen along with Mitsui Aika. While Aika was chosen for her singing abilities, these two impressed Tsunku with their experience on the piano and other instruments.

[UPDATE 4]
Linlin's been active as a tv personality since 2nd grade of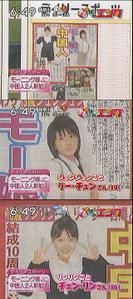 elementary school (appearing in TV dramas and as tv show host).
They will be on Yossi's graduation concert which will be held on May 6th, but they won't take part in the recording for the new single which will release on april 25th.
They are delighted at the fact they're the new members and say that they're looking forward to seeing the mm members.
Officially, Morning Musume's cds are not available in china, but there're lots of mm-fan clubs for some reason. Tsunku says that they're the important key persons to open a gate for Asia and they will open up the door of the new evolution of mm and Hello! Project.
The other mm members will see them for the first time on the hello project tour in Kanagawa harmony-hall Zama.


[UPDATE 3]: Sanspo reports the following: Tsunku has kept the project top secret since last year. To begin with, he got the unsuccessful candidates of the "super girl" audition (held in China) together, then gave an audition in Beijing. There, he picked Junjun up, who is a tall girl with an angelic smile.

The other members were told the news on March 14th. Yoshizawa says, "It was really sudden, so I was surprised. Honestly, I still don't get what the hell is going on." At the end of the article it's said that it's likely that there will be another member added from other countries in Asia, like Korea.

The two new members will appear on Hello! Morning for the first time on March 18th!"
Wow I can't believe this That's so sudden ! 2 new member and now MM are more than 10 again !
And they are Chinese ! I wouldn't expected no-japanese member in MM (Why ? I don't know...)
That's why about Tsunku said that 2007 will be an Asian year !
They are very cute and very lucky. I can imagine their reaction !!

One of the most curious part is that they are "old". I mean Tsunku choose only girls between 12 & 14 years old since 4th generation. Never older (I don't count Miki). But that's an excellent news ! I always say that 8th generation needs older members. My limit was 17. But a girl in my ages!!! Really good Tsunku !!

I can't wait for the Korean or other nationality member.

Listen Linlin aution for SUPERGIRL in China
I think she was a bit nervous so she sounds weird but she seems have vocal ability. With work she'll rocks. Linlin remind me old Takahashi/Ayaka.
Please leave comment minna<33

=+=+=+=+=+=+=+=+=+=+=+=+=+=+=+=+=+=+=+=+=+=+=+=+=+=+=+=+=+=+
=+Listening!=+ SweetS - Sky

=+Free Talk!=+Good day at work today ! I love more & more work.